---
39,657 students, 272 degree programs, 4,233 members in academic positions, including 629 professors, third-party funding of 264 million euros, and 500 partnerships with universities worldwide - the Friedrich-Alexander-Universität Erlangen-Nürnberg, founded in 1743, is one of the largest, most research-intensive, and internationally-oriented universities in Germany.
Founded in 1743, FAU retains a strong sense of tradition while delivering the minds and ideas of tomorrow and safeguarding academic responsibility. Moving Knowledge at FAU describes our culture of intensive networking across one of the broadest ranges of research and subject disciplines for innovative research and teaching. Innovation, diversity, and passion inspire our activities across the areas of People, Education' Research and Outreach from a regional and international perspective.
At the core of FAU's approach to teaching is research-oriented education, which focuses on imparting knowledge and method-based learning to foster critical and responsible individuals. Additionally, research at our university is equally dedicated to fundamental principles and real-world applications. As a testament to our commitment, FAU has achieved numerous top rankings in both national and international assessments, and our contributions are reflected in the funding statistics of the German Research Foundation (DFG).
| | |
| --- | --- |
| | Business and Economics |
| | Law |
| | Medicine |
| | Sciences |
| | Engineering |
| | Humanities, Social Sciences, and Theology |
| | 5 faculties |
| | 39,657 students |
| | 629 professors |
| | 6,570 employees |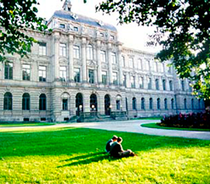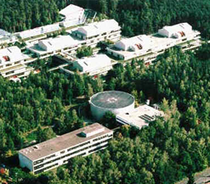 University Teaching and Learning
The Center for Higher Education - FBZHL - is a central institution at FAU Erlangen-Nürnberg. Operating at the intersection of service and research, we strive to enhance the quality of university teaching by offering and evaluating educational measures.
From tutors to professors, educators can expand their didactic competencies through participation in our workshops, teaching consultations, or observations. This enables them to efficiently plan and design lectures, seminars, or exercises, develop and conduct competence-oriented exams, and provide targeted guidance to students.