Within the framework of the existing collaboration between Bavarian universities, the project "ProfiLehrePlus - Hochschullehre 2020" (project number 01PL16028A-J), sponsored by BMBF, aims to systematically improve the certified teaching training in higher education.
Important frameworks for the qualitative improvement of university teaching have already been implemented by the project precursors "ProfiLehre" and "Higher Education Teaching Bavaria - ProfiLehrePlus". The optimization project " Higher Education Teaching Bavaria – ProfiLehrePlus" is built directly upon that.
What is ProfiLehrePlus trying to achieve?
The goal is to create added value in the higher education didactics training, through the central merging and systematization of the individual university training programs.
Through the Bavarian universities' interconnectedness, lecturers gain large benefits: the common web pages serve as a central contact and information point for interested individuals. They allow quick and convenient access to the full range of offers at all Bavarian Universities to take advantage of their complete thematic and methodical spectrum.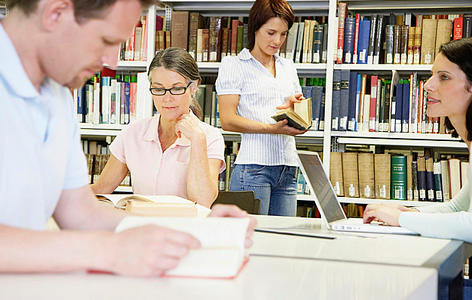 How can teachers benefit from ProfiLehrePlus?
The project ProfiLehrePlus - Hochschullehre 2020 with its cooperating partners pursues the continuous expansion of its training offers and to adapt them according to the different disciplines and teaching parties. The professional collaboration of the Bavarian universities has the advantage that the common program portfolio is much more comprehensive and differentiated than teaching trainings offered by any single university. Seminars that no university has been able to offer so far, due to insufficient demand at one single location, can now be included in the program portfolio. Moreover, Teachers can participate in offers from all universities without any administrative hassle through the online program catalogue, to find seminars which fit in timing, location and content.
History
The foundation for the federal program for the quality of teaching and learning in higher education (Qualitätspakt Lehre) is a joint agreement of federal and state government leaders in June 2010. 2011 104 proposals for funding were accepted. In addition to individual applications, 8 joint proposals of several universities were selected, including ProfiLehrePlus. During the second funding period 1996-2020 71 universities, 61 universities of applied science an 24 conservatories were allowed to continue their projects after being positively evaluated during the first fundig period.The funding amounts to around 3.9 million euros.
Nine state universities are participants in "ProfilehrePlus:" University of Augsburg, Otto-Friedrich-University Bamberg, University of Bayreuth, Friedrich-Alexander-university Erlangen-Nürnberg, Ludwig-Maximilians-University Munich, Technical University Munich, University of Passau, University of Regensburg, Julius-Maximilians-University Würzburg, as well as the University of Bavaria e.V.